Allow me to add one more reason for having the refractor: Compatibility.

Compatibility. Most of mine - 70mm, 102mm, 115 mm - all fit on Vixen mounts. I can set up on either of two tripods, manual Alt-Az or computerized German Equatorial.

And that applies also to my reflector, the OneSky from Astronomers Without Borders. (It fits well on the Explore Scientific Twilght 1 mount, not the Celestron AVX German Equatorial.)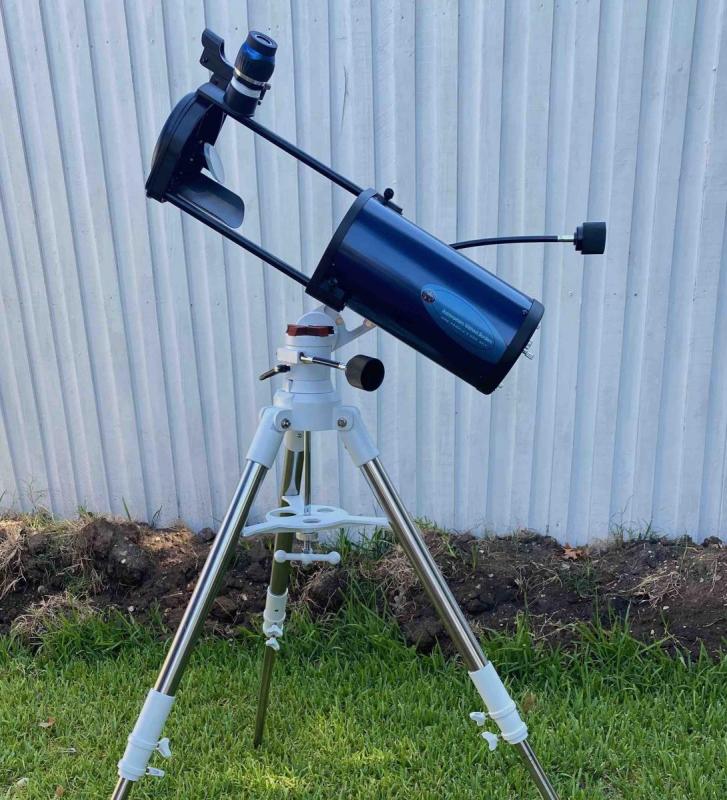 Aperture is certainly king, quality is queen and the mount is the minister.
...
To argue reflector vs. refractor is like arguing Lamborghini vs. Truck.


"Aperture is certainly king, quality is queen and the mount is the minister. A truly regal reflector is cheaper and and sets up easier and faster than a refractor of equal capability."

I guess for visual the above works. However for imaging the mount is king, aperture is queen and quality is the minister.
Actually, I would say that the mount is king, just as Avalon the sheath of Excalibur was more important than the sword. The optics are pretty much a given. Of course, quality counts and you can go very wrong buying at the entry-level. Even so, with most refractors sold as first instruments -- Celestron, Meade/Orion, Explore/Bresser --the optical tube assembly (OTA) is acceptable but the seller finds their margin in the mount and eyepieces.
And this discussion was never supposed to be about which is better. I have never responded with that in mind. The original question is "Why are Refractors so Popular, even Though the Aperture is Small." To say that comparing refractors to Dobsonians is comparing a sports car to a truck aligns well with the honest answers here: apples and oranges. (And I happen to own a Civic, not a King Ranch, because I am an urbanite. I also do my astronomy from the city. I twice went to dark sky sites 60 miles outside of town. So, while i grant the attraction for a Dobsonian reflector for other people, it is not what I do in this hobby.)
Best Regards (and Clear Skies),
Mike M.
(PS: New interesting discussion here which already has come up once this week as I recall: The locking screws cause misalignment of the primary mirror after collimation.
https://www.cloudyni.../#entry12459104
I had the same problem with my little AWB 130-mm Newtonian reflector. Being careful and gentle helps a lot ... not better, just different...)
Edited by mikemarotta, 30 January 2023 - 04:38 PM.