After nearly 6 weeks of rain and clouds I had one clear night for a chance... it was breezy and 17 degrees but darn it, I went out after 1 am when the moon set, with a big robe and jacket over my PJ's, and got me my comet!
I set it up to shoot for 3 hours (before running in with numb fingers) for a future animation, but stacked the first 6 minutes worth for a test shot: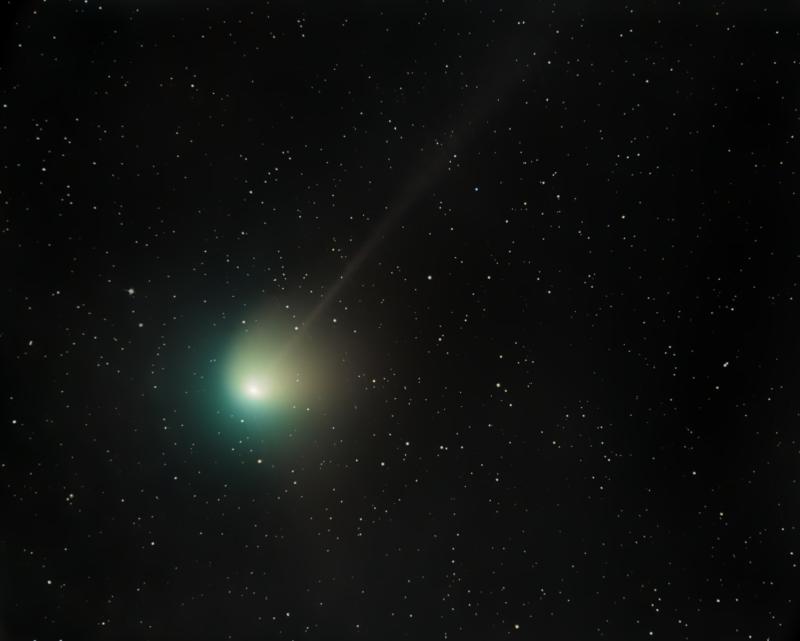 Telescope: Orion XT12G Goto Dob with Nexus 0.75x Reducer/Coma Corrector
Camera: ASI2400MC
Capture stats: 6 second exposures, Gain 150
Bortle 7 Skies, no filters
Processed with APP: Stacked once registering on stars and once registering on the comet, used StarX to allow both to be combined.
Edited by smiller, 30 January 2023 - 09:45 PM.