I feel lucky just getting a clear night these days. CSC prediction of below average seeing are correct 99% of the time. Night of Jan 30 was pleasant though, not too cold and with good transparency despite passing bands of clouds. I had the chance to collect almost 3 sets of RGBs but it wasn't even worth derotating any of the single channels due to their poor quality. So here is a singe RGB. Mostly for training purposes....not much cloud activity these days..
But Mars still culminates around 8pm so why not?
Enjoy it while it lasts!
365mm Newt - 5XPM - ASI462MM - Astronomik RGB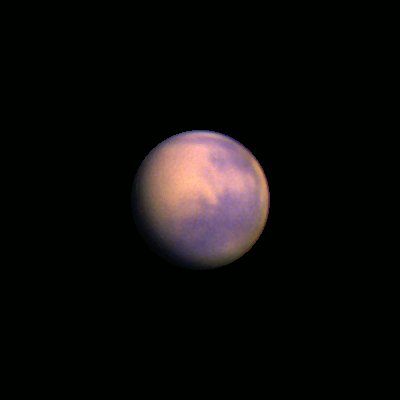 Edited by TonyStar, 01 February 2023 - 10:44 AM.