Two days in a row of sunshine in the morning?! Amazing!

I may have to start calling this the 'bedroom series,' as again it was single digits outside with a negative wind-chill factor. So, blinds up and PST through the window for today's sketch: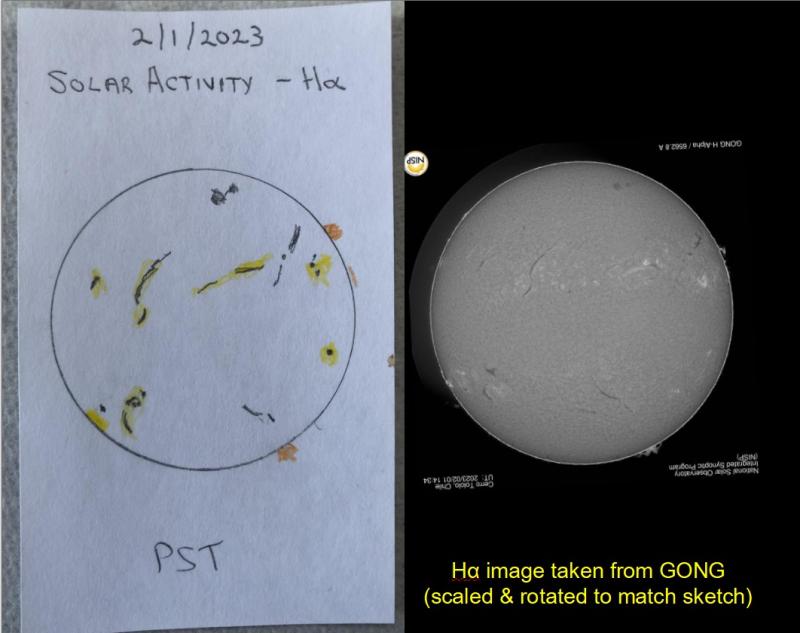 (click to enlarge)
Not much in the way of prominences but a decent amount of filaments, plages, and spots. GONG image included for comparison.
Gary