What do Google, the Human Genome Project, Large Hadron Collider, asteroid Bennu, and Tele Vue have in common? Read our
blog post celebrating our 2023 product anniversaries as we wind our way through the history of big science and technology.
Read and share using this shortened link: https://bit.ly/3JrZhoK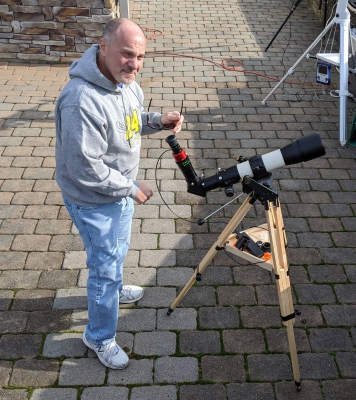 Company President David Nagler doing solar observing through Tele Vue-85 and
4x Powermate, with Daystar Quark (Hα), and our 32mm Plössl on a Panoramic mount.