Last night I used my (new to me) AZ GTi, and boy-o-boy was it a lot of fun.
I was out from 10pm to midnight in -25C ( -13F) trying to get a shot of the comet.
It was so cold everything was more difficult - but still had a great time mostly due to ease of setup for AZ GTi.
I have the WO high latitude wedge / counter weight bar etc. but i couldn't bear the thought of tinkering with EQ alignment - thus I just had the AZ GTi mounted and ready in Alt-Az.
I wanted light weight to make the job easier; and mounted an ST80 ( SW version). I have a GT81 ( far far better color but much heavier) but did not want to Balance it - one less thing to do!
I knew the penalty for convenience is CA but i was willing to accept that. And Below is the result.... Canon 60D @ISO 1600 10Sec subs X 15 shots ( that was all i could get out of my camera batteries)
Processed in Siril and GIMP
Afterward i hopped around all kinds of clusters and aterisms and the internal battery pack of the AZ-GTi was doing just fine. So i got some nice visual in too.
So here's the thing - I LOVED the light weight of the ST80. AZ-GTi seemed to handle it like a piece of cake. And i LOVED the convenience of shooting in Alt-Az mode without balancing.
So now I'm shopping for a perfect refractor that will get me enough aperture for short exposures but still light enough to not worry about balancing, or not as much worry anyway.
Any thoughts? Or experiences?
Obviously a Redcat is plenty under the weight limit but.... meh, I'm not really keen on 50mm.
There is a AT65EDQ for sale on astrobuysell.... might be more in the zone I'm looking for.
Ya, thinking in the 60mm to 70mm class since anything 80mm will probably be too heavy. Or 80mm might work... but not that great.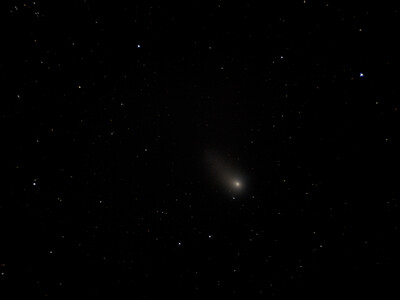 Edited by Nate1701, 04 February 2023 - 07:58 PM.