Finally a night of clear skies! With the 8 EdgeHD, .7 Celestron reducer, ASI533MC Pro and Optolong l'enhance filter, I imaged 120s x 40 of NGC2244, 300s x 48 of M82 and 180s x 40 of Sh2-274. Post processed with Siril and Affinity Photo. The night before I tried my C8 with a Fastar lens and what a difference all this focal length (1478) and lack of speed makes (F/7). But it was great to be under the stars.
Just finished a book, Sun Kings, by Stuart Clark, where he gives 1990's data that suggest cosmic rays contribute to earth's cloud cover, and that solar flares and solar wind keep the cosmic rays at bay. This goes all the way back to William Herschel suggesting that sunspot activity was related to the price of wheat. Don't know if that is still considered valid, but it might explain: Cloudy Nights.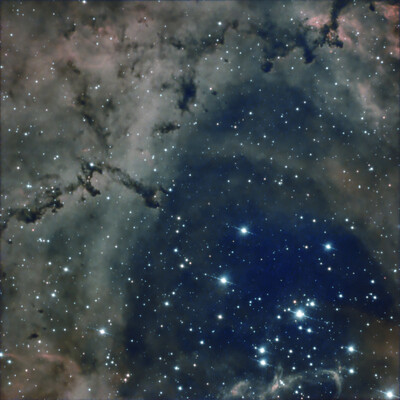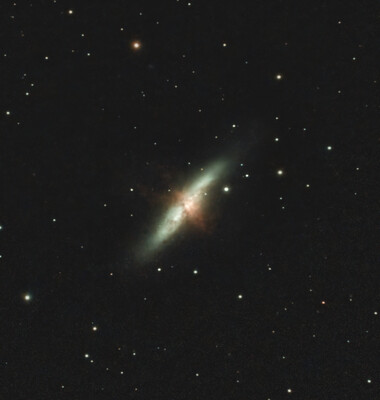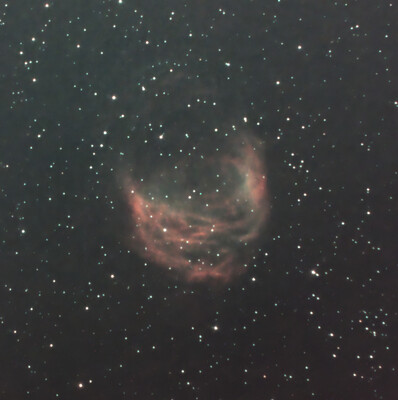 Edited by Sky King, 19 March 2023 - 11:48 AM.