It's been a while since I was able to get some decent time and weather at the same time to image the sun.
The first is a single stack image with a Lunt LS80 and ASI174MM. Seeing was pretty good.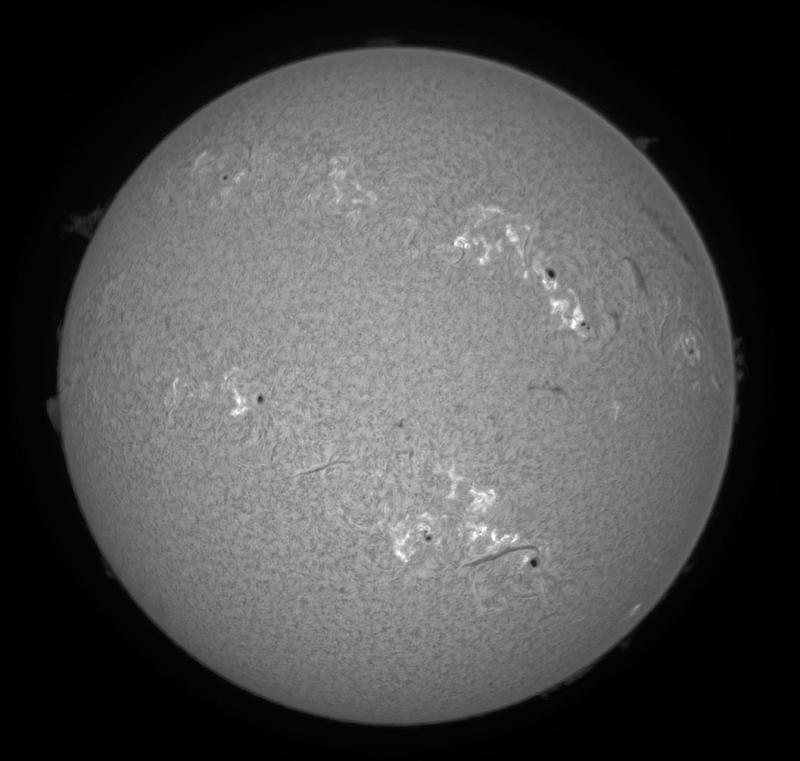 This second is the LS80 double-stacked with an original Isle of Man Coronado 90 mm etalon. I'm still working on getting the tilt just right.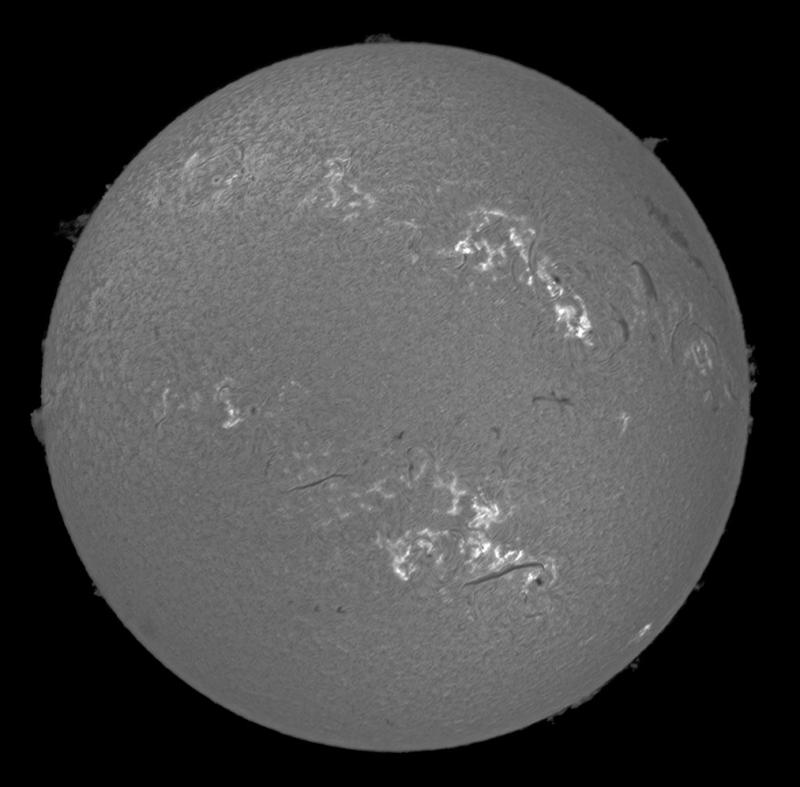 The last is double-stacked with the Lunt internal double-stack unit. I think I got this pretty dialed in. Try to ignore the white framing as I tried to get the orientation right.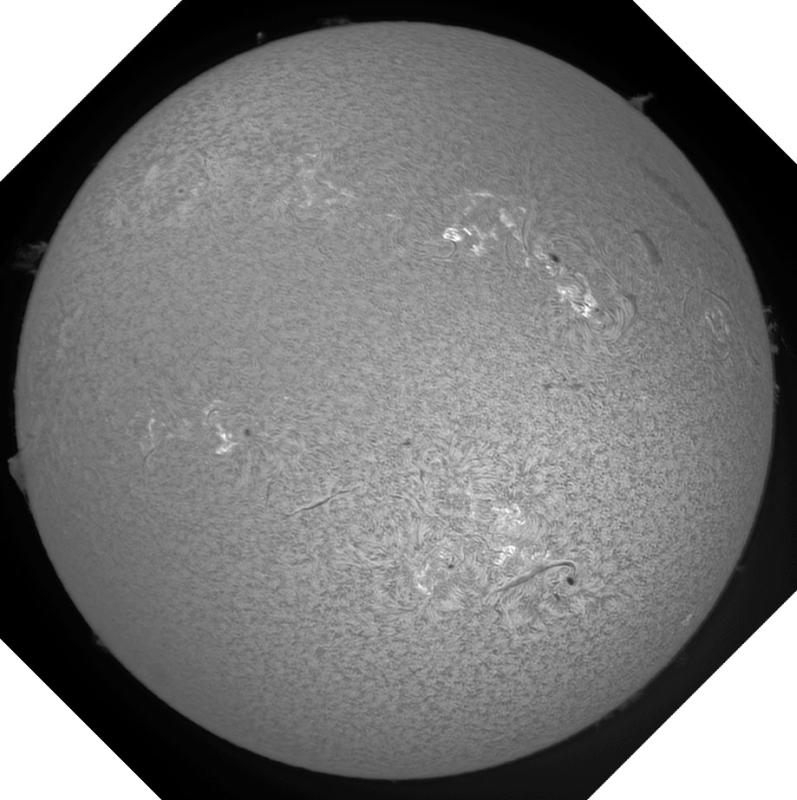 I was going to try for the triple-stack but the sun was lost behind some branches. Thanks for looking!