I took a crack at a white light sun image. I used my solar film filter that I purchased to observe the last transit of Mercury. Skywatcher Evostar 72ED. I used a 0.8x reducer to make the sun almost on my SVbony SV305 pro. My objective was to try out solar imaging with the equipment that I have at home now.
I shot a video with SharpCap and used autostakkert!3 to make a .png file with a similar process I have tried with planets. I not very handy at this process. I think I did a bit of a hack job. At any rate the image looks a little better than the eyepiece view and I'm happy with that. Any processing tips would be most helpful.
I did notice that my camera views had a good amount of purple fringing. Should I just shoot through a green filter to solve that issue? My camera is color, but, I'm viewing the image in B/W.
0.24 ms exposures, gain 51 (low). Video saved as a .ser file.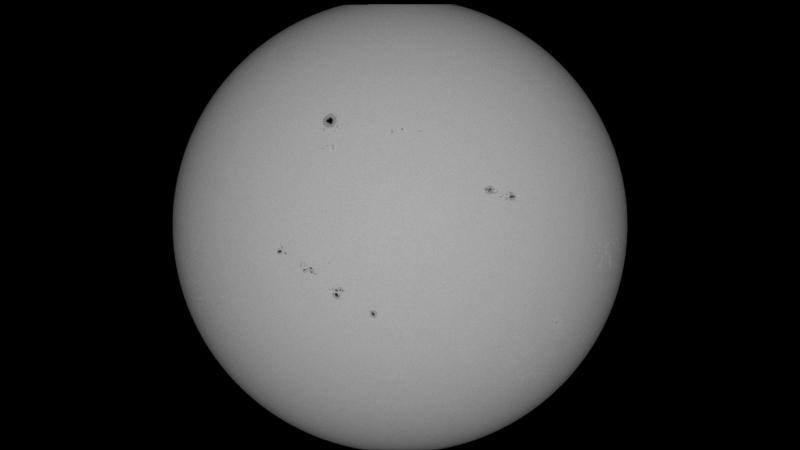 Peter