Observed the moon last night, 5/25/23 at about 31% illumination. There were thin clouds (cirrus?) that came and went my whole observing session, but otherwise the seeing was surprisingly good.
Of note was an arc of brightly illuminated mountains that extended well past the terminator into the shadowed hemisphere. I'm not much of an imager (and the clouds didn't really permit anyway) but here's the best single frame I captured, which shows what I mean: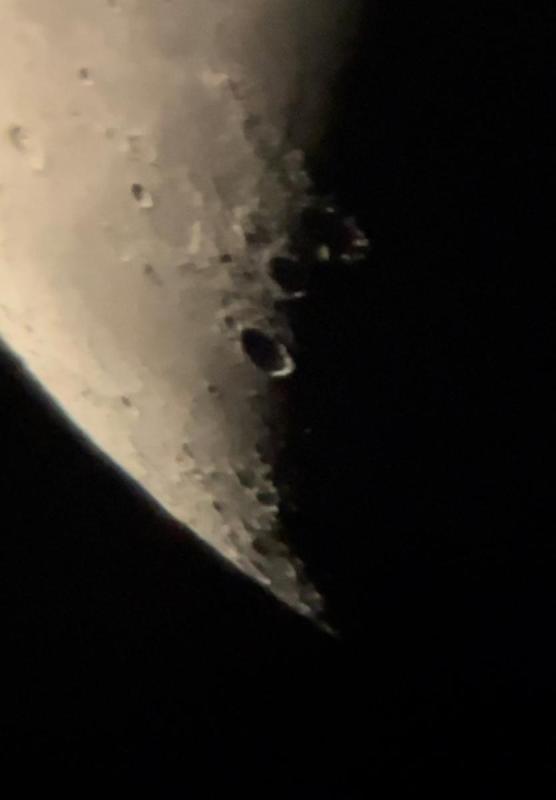 This looks to me like the western rim of the badly eroded crater Alexander. I was curious about the elevation of that area, so I ran a path trace using LROC data. Here's the result: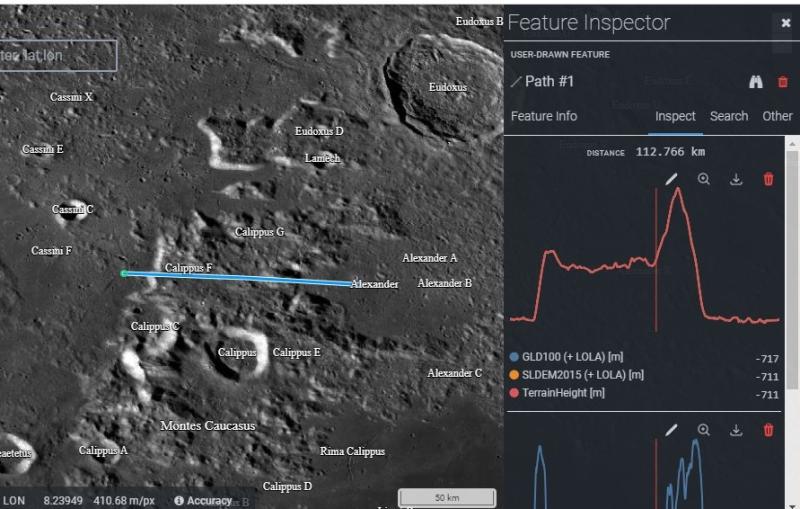 This shows a considerable elevation, as expected. LROC shows the peak to be at 953m above the datum, and the plain of the crater floor to be at -2122m below the datum, for a difference of over 3,000m, with a (relatively) precipitous drop between them. Though, in true lunar fashion, the actual slope is only about 30 degrees.
I thought this was interesting! Thanks for looking.