Of course I had to wait until just 20 minutes before sunrise to get it there!! Seeing started out with little transparency, to the point where although the camera could see Saturn, I could NOT see it with the unaided eye. As with the past week or so, early morning has been arriving with these low clouds that form about 2 hours before sunrise. It has the look of fog, except the base is probably at 2000 feet. Yesterday and this morning as sunrise approaches they start to move off, yesterday clearing from the east, but today clearing from the north,which took longer to clear at Saturn's location. I'm got lots to process still and those earlier images seems to have more stable seeing, even with the poor transparency. As dawn approached seeing degraded and focusing became a bit of a challenge. I have tried to continue to do a better job with processing in preparation for later in the year when I hope to really see what 16" aperture can do. Still not sure my processing skills are up to the challenge (SOMEBODY needs to write a book on using Paint Shop Pro because: 1) I'm not buying Photoshop. 2) I'm not buying Photoshop and 3) I'm not buying Photoshop.
First up is a single image from that last capture with Saturn at 40 degrees (JUST!!). Fact is I pushed capturing even after the dreaded blue histogram peak at the low end reared it's ugly head. Tried to do the color pallet justice. This image was captured for a full 240s (no problem with field rotation as Andrew indicated in another post). 5% of 19,400 frames captures at GAIN = 325, 12ms exposure. 81 fps.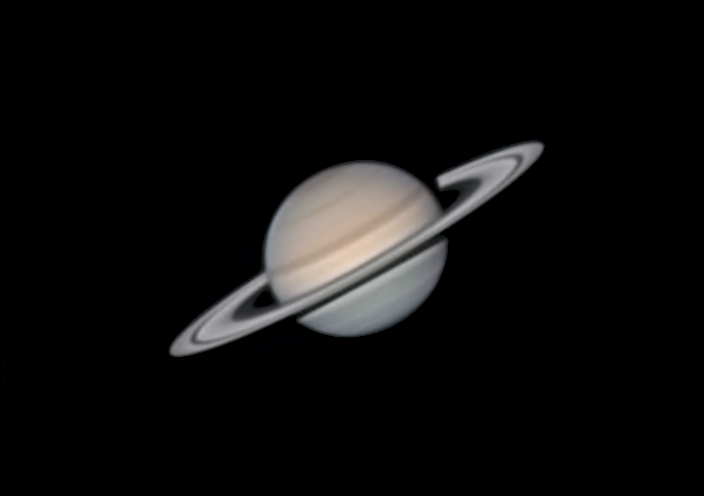 I've got an earlier set of 7 or 8 captures that I've not processed, figuring that this higher altitude set of three was more promising. The colors had distinctly shifted in these three which is a main reason I processed them separately. This is a three-image de-rotation. I "discovered" while looking at Itaku's suggestions about placing the wireframe in WinJuPOS that if I bumped up the contrast in addition to bumping the gamma (which I've been doing for over a year now) that I could see the details much more clearly against the wireframe. I think the quality of the image measurement is improve as a result of my usual ham-handed approach. In any case, here is is for your viewing pleasure.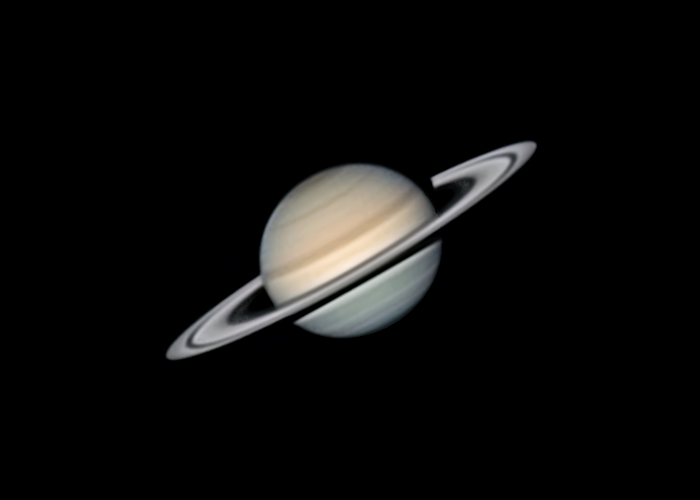 One last image for now, is this 30% stack triplet de-rotated as above. Which I can't decide is better or worse but seems less noisy to my eye and "cleaner"? The details are clearly "softer" but perhaps that's better.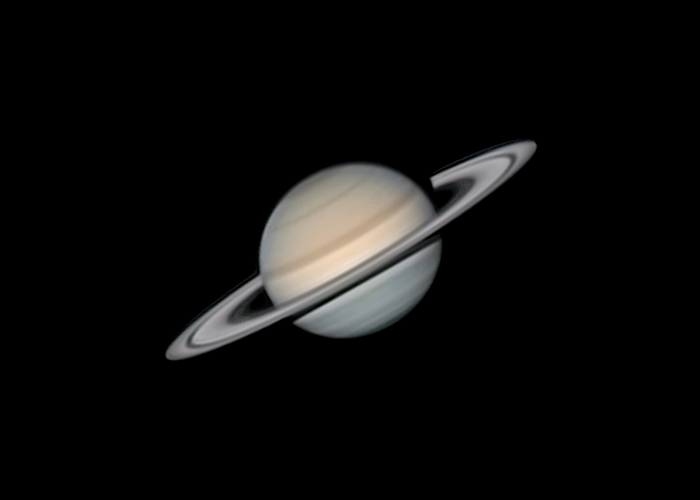 As always, comments welcome and usually quite helpful and appreciated.