Hello,
as some of you know already I watch the solar prominences with a spectro-coronagraph (a coronagraph where the h alpha filter is replaced by a diffraction grating).
Two days ago I bought a 12 nanometer Ha filter for some experiments in my spectro. I used to use a high pass filter to isolate roughly the Ha from the rest of the spectrum. A red filter for the deep sky observation of around 60 -70 nm bandwidth ( 600-700 Angstroms).
Of course these kind of filters are not at all suited for solar observations as its far too dangerous for the eyes and the prominences wont be seen.
Still , I set my 12nm filter in the ASI 178MM and started to look for the Ha line on the screen of my laptop as I was starting my session of prominence observation this afternoon with this new filter.
Accidentally I first found the zero order of diffraction and on the screen appeared the image of the entrance slit of the spectro coronagraph. The LYOT stop was set properly in order to stop the instrumental light diffusion and then enhance the contrast.
Here is what I saw on the screen :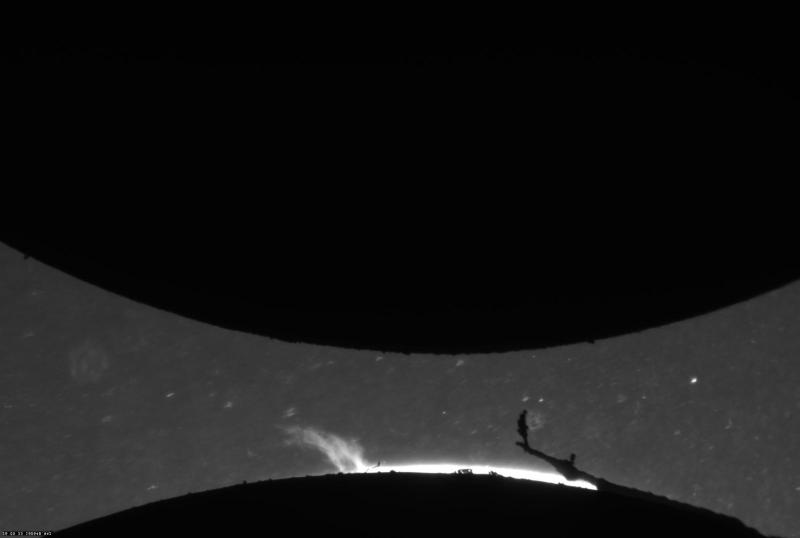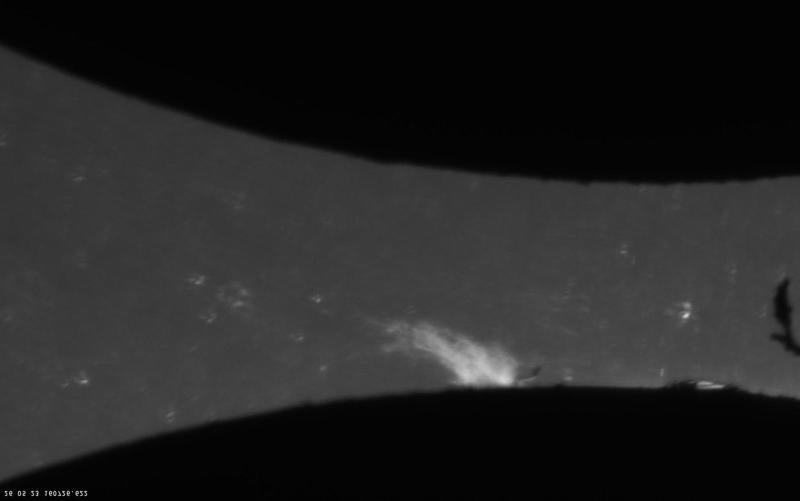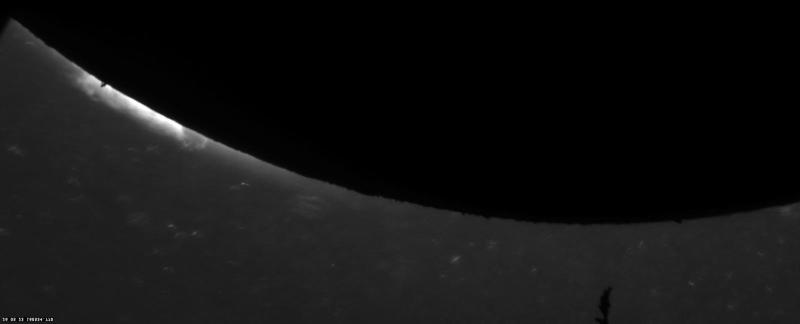 So, in fact I could see the solar prominences with a 120 angstroms H alpha filter . I could see them with the CAMERA ONLY.
I tried visually and the prominence was visible but the contrast was much lower than the image with the camera.
I then tried (with the camera) with the wide band filter and no prominences could be seen.
Its suprising to be able to do that as usually the sky in Paris is so hazy that it s not supposed to allow this kind of observations with such a filter.
Here are the photos with my spectro coronagraph and the 1200 l/mm grating.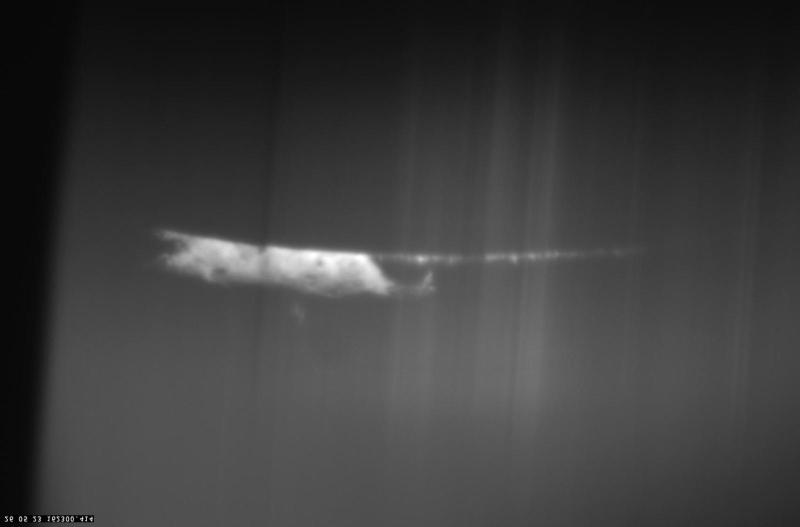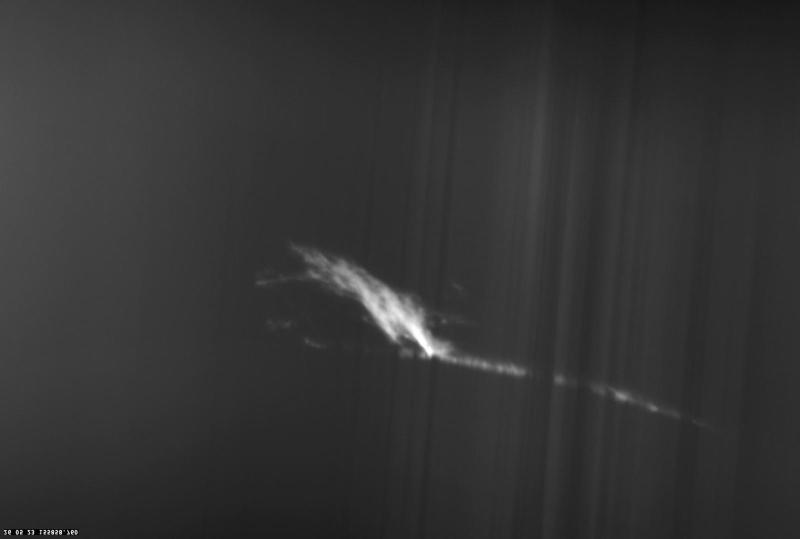 Chris
Edited by chrishalpha2017, 26 May 2023 - 04:27 PM.