Say what you will about the AVX mount, the tripod is a very stable beast.
I just got an iOptron HAE29 along with the carbon fiber tripod and 8040-8 minipier. Right now I'm using an 8" RASA so I decided I wanted to keep using the bigger tripod.
Adapting an AVX tripod to hold an iOptron 8040 minipier is a very simple operation and does not effect the ability to use it with the AVX mount. It only involves drilling and tapping two holes. That's it.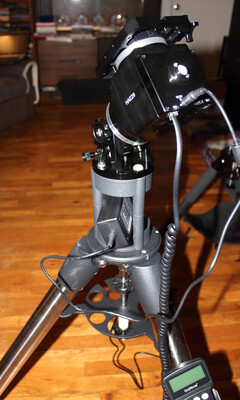 I've posted a video to youtube showing the process.
I hope someone can find this useful.
Clear Skies!