For the September restart I reached out to long time Cloudy Night member and frequent contributor to the classics forum,Compressorguy,and asked about his background and interest in our hobby.Scott had this to say and share.
"Hello everyone my name is "Compressorguy", which comes from what I've done in my professional life the last 32 years—large compressed air systems for manufacturing. I like seeing all the different names everyone uses and glad we are doing member highlights to learn more about each other. Like many of you I have always been interested in history and the sciences. When I was a kid I collected insects, arrowheads and loved astronomy and the night sky. At the time we lived somewhat out in the country and had a good view of the night sky. The "Milky Way" was highly visible on a clear night, not so much now as it's all developed. I remember when I was 10 to 12 yrs old going door to door selling magazine subscriptions to get prizes and that's how I got my first telescope. I remember it being a cheap cardboard affair but it was a telescope. I remember going to KMart and the display of "Focal" telescopes and how I lusted for one of those and something bigger and better. I would also circle them in the Sears and Penney's catalogs at Christmas time. As a teenager in the 80's my interest shifted to girls and cars and I didn't think of telescopes for a long time. It wasn't until after married with kids and in 1997 witnessed comet Hale-Bop. Also a few years later I witnessed a meteor storm and was blown away at the hundreds of meteors we saw in about 30 min. It rekindled a love for the night sky again. Fast forward to 2009 I joined Cloudy Nights and purchased a couple of old telescopes which I really enjoyed fixing up and I was hooked. I still have a few today but mostly use my TV Genesis and old Orange tube C8 and think of those times that brought me here."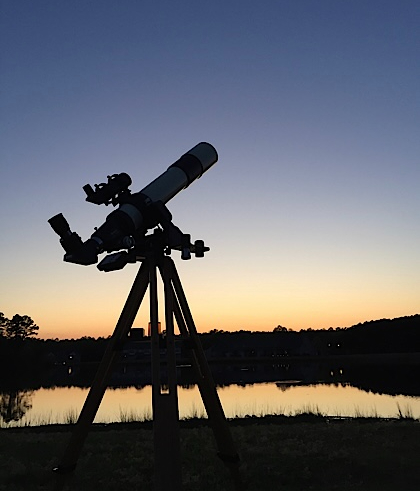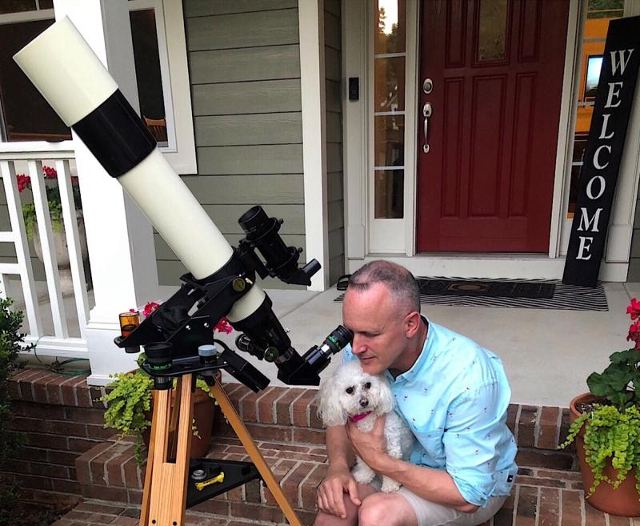 Thank you Scott for sharing this bit of yourself.I cannot help but wonder when reading the introductions, just 'how many of us had one of those cardboard scopes' that you referenced.
The basic guideline for this thread is to list ads and auctions for classic/vintage scopes and associated accessories that others may be interested in. Do not post your own ads or the ads of your friends, this includes items you may be trying to sell for someone else. We request that you do not post photos from ads. If you must have some reference to a photo in the post, post a link to the photo, not the photo itself. Concentrate on the item for sale, and not the seller.
Please post a live link to the item. Do not post "PM me for the link".Short discussions can take place about the items listed. When quoting a post, edit the quoted post to include only the part you are replying to. Do not post the entire ad text, or large blocks of it, without permission from the author. Keep on topic, please!
Buyer Beware- CN is not responsible for any of the ads or auctions posted here or their content. There are some scams floating around, so do your homework before pursuing any ad.
and this note from the moderators
Let's remember everybody, there's no one place that has all the best-used scope finds just as there's no one place that never has anything. All have something. No need to beat subjective matter, whatever the topic, into the ground. For the sake of all of us who love the classic forum, please keep moving the thread forward. Remember that many of your fellow forum members are already vintage themselves. Instead of restating your opinions over and over, consider sharing something new, insightful, or otherwise constructive to the topic at hand.