Clear skies and fair seeing today. This week's big southern filaprom revealed in profile is an enormous tree prom with hedgerows adjoining both sides. Around 2425 (15 Sep 0025), there was a flare from AR3429, along with a dynamic spray of darker ejecta.
14 Sep 2023 2451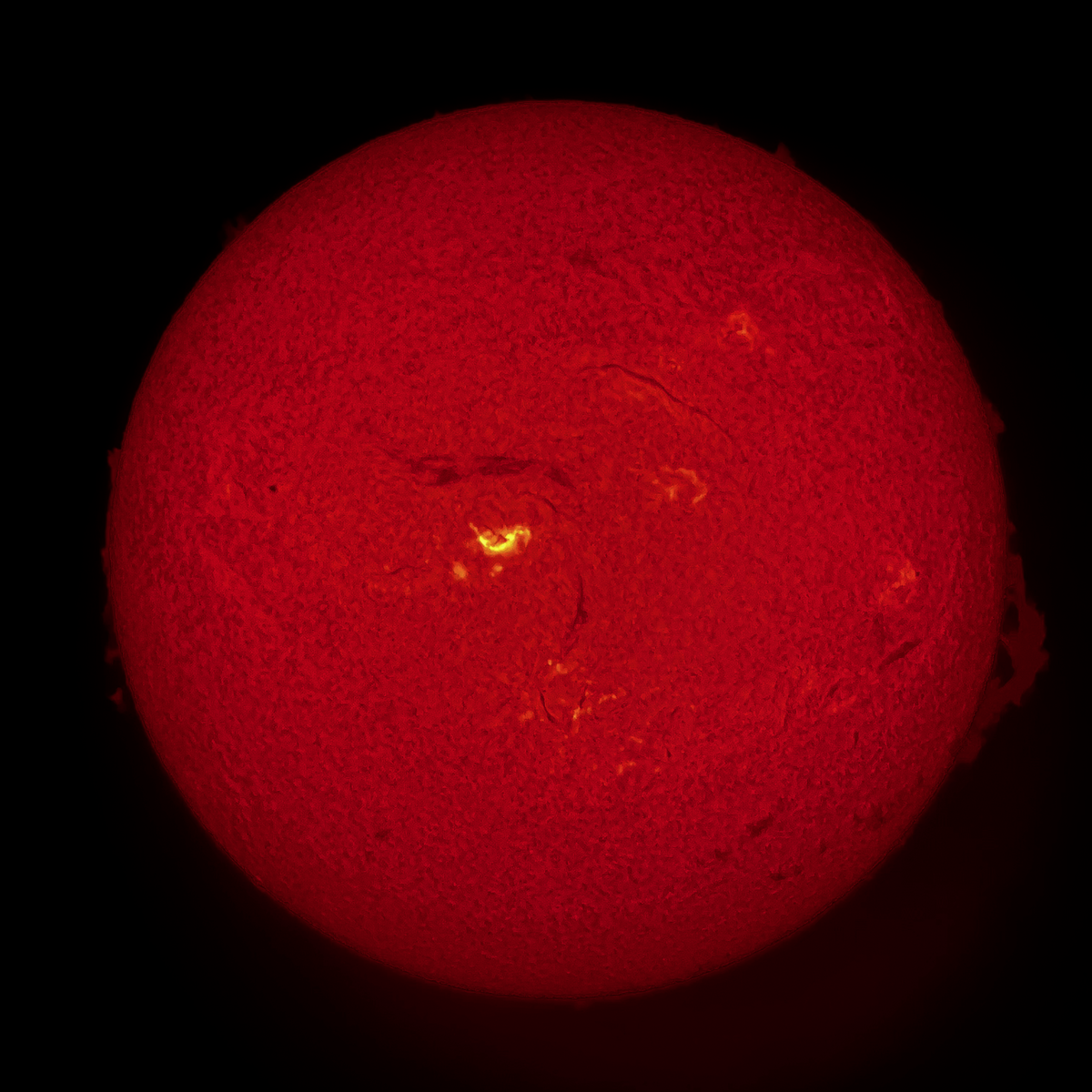 14 Sep 2023 2502
Lunt LS80T Hα, DS, B1200, Lunt zoom EP, my phone holder, iPhone 13 Pro Max 3x camera, ProCam 8, Light and Levels adjustments in Photos.
(Oops, the indelible title should say grand tree prom.)
Edited by Siderius, 14 September 2023 - 10:04 PM.