Shot over 3 nights. L was integrated from ~2000 best 2s frames with best FWHMs around 1.3". RGB is ~100 30s frames each channel, and Ha and OIII are 30 180s frames each. The trickiest part not surprisingly was to combine HOO with LRGB, but allowed me to expose the outer shell some.
GSO 10" F/5 Newtonian
CEM60
ASI294MM
Chroma LRGB
Chroma Ha and OIII 3nm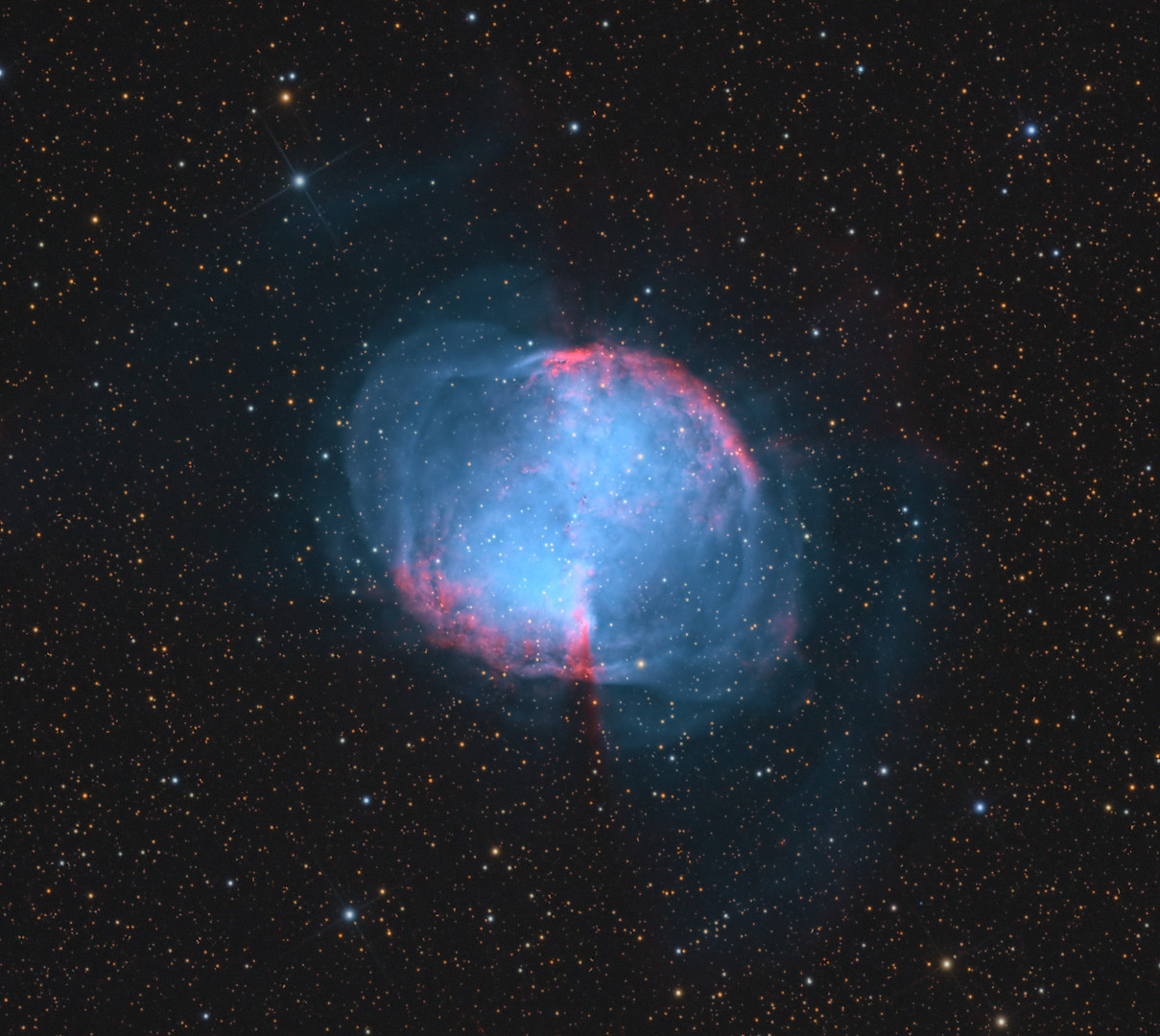 Full version: https://telescopius....ision_id=209579
Thanks for looking!