When I was processing my M74 data from Sunday night I noticed a distinct moving object that tracked perfectly with my exposure sets as it cycled through filters Ha R G L B R G L B. Stellarium showed a satellite near the area but moving much much faster than what I captured.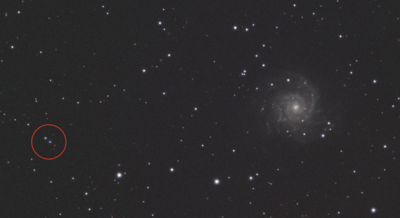 The captures start at Sept. 16, 11:41pm EST through Sept. 17 4:09am EST.
What did I capture??
Edited by GoldSpider, 19 September 2023 - 06:56 AM.