Hi Cloudy Nights! We're proud to announce the availability of Analog Sky Magic!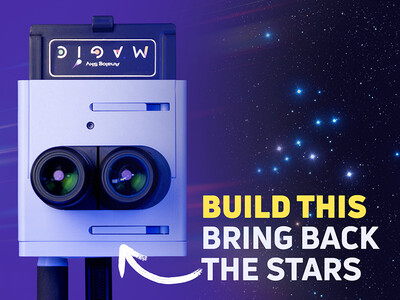 Magic is a video course that teaches you how to build your own stargazing binoculars. When you buy Magic, you get lifetime access to the course, all upgrades and accessories, online support for each lesson, and glow-in-the-dark labels mailed to you.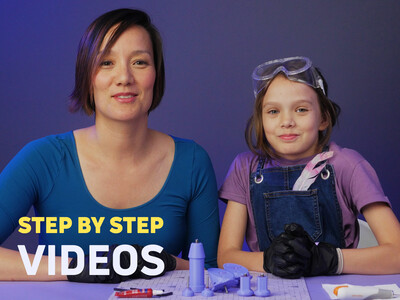 We provide step-by-step video instructions, links to everything you need to build your Magic, 3d printing files to print or upload to a printing service, and we're even offering hardware kits to make it easier. It's an awesome project for all ages, and to prove it, one of your guides through the whole build is a 9-year-old maker!
Our soft launch crowd of Magicmakers has already started building their own and sharing their build photos in our private social network!
As you can see, Magic is a cute, ultra-portable stargazing binocular with all the same great features we had planned for Drifter and Swift. (Yes, keep reading to find out what's happening with huge binoculars.)
But don't let its size fool you. It turns out smaller binoculars are transformed into incredible experiences when you design them from the ground up for stargazing. The wide views are bright, detailed, and delightful whether you're in an urban environment or under dark skies. The comfort of 90 degree viewing angle and hands-free stability means you can stare all night.
Specs:
50mm aperture, 182mm focal length (also accepts d51f225 lenses for f/4.5 with longer drawtubes)
2" focusers for 7+ mm exit pupils
50mm minor axis mirrors for full illumination of 2" eyepieces
Zoom range 5x-40x
IPD range from 58-70mm (currently testing a 75mm mod)
Safe 4mW direct drive green laser module
Magic is the perfect companion for both beginning stargazers learning the night sky and experienced amateur astronomers looking for a fresh, new perspective. Some spectacular wide dark sky views through Magic:
Sagittarius teapot steam!
Cocoon Nebula, B168, and M39 together
Wreath of Beauty: M24, M18, M17 M25, M28, M22, M8, M20, M21, M23 in one field
Double Cluster with Stock 2 and Heart and Soul nebulae
Angelfish Nebula and Barnard's Loop
IFN everywhere, like the arc from M31 to M33 or from M81/82 to Polaris
These unique views are a lot of fun, but honestly so is just popping out on the front porch and watching Matariki rise over a neighbor's roof in total comfort.
Upgrade path!
There are a lot of binocular-heads here who love sharp edges and fancy glass, so here's the deal: We have every desire to design and order some upgrade aspheric, ED objectives. As a tiny family business it costs $$$$$ to prototype and order a batch. Let's get there together!
Stargazing Binocular System

Ever since we launched our Indiegogo campaign the same week as the US COVID lockdowns in March 2020, lingering supply chain restrictions have kept us from pursuing large mirror-based binoculars. But it's also given us some time to think. What would a full set of stargazing binoculars look like? What if you could use the same eyepieces and filters across a system that takes you all the way from 3x magnification to 400x? Each contributing a unique view of the cosmos with its own sweet spot of full 7+mm exit pupil brightness and contrast?
Magic is the first part of that system. It brings back the starry sky lost to light pollution and gives you a chance to explore the cosmos with fresh eyes, with magnifications from 5x-40x.
Heart is the second part of that system. Its 80mm lenses provide crisp, electrifying views of the Milky Way from 11x-90x. It looks like this: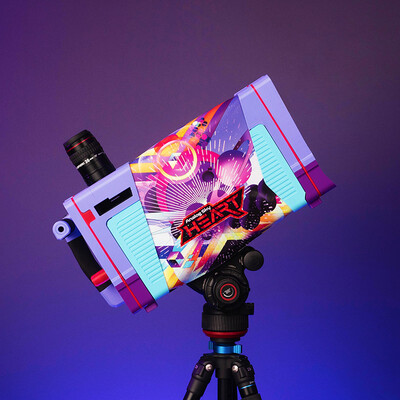 Heart uses the identical 2" focusers and filter cartridges for 7+mm exit pupils. Heart has been under development for over two years and the course will be released early 2024. It will cost less than $1000 to build Heart and equip it with eyepieces and a tripod+mount. (Think about that for a sec: not just the binoculars, the whole setup.)
Dream is the name we're giving to the reimagined mirror binocular. Dream combines the 8"/200mm primary mirrors and 2" focusers of our original Drifter design with the airline carry-on size and weight of Swift, the 6"/150mm design. Even better, it will use a modified "travel dob" design that doesn't require an external tripod or mount:
Dream is 80% designed and close to a first prototype. Since Dream will also be a course that you build yourself (ordering the parts direct from service providers) our initial 2020 pricepoint of $9000 USD for Drifter+Mount is reduced to an estimated cost of $1500-$2000 USD to build Dream.
Then we get to even bigger and smaller things

So, big plans! Hope they're exciting to a few people here. This journey has been much longer than we imagined! And it's been difficult to get to this point, to say the least. But this vision is too beautiful to let go of. It's been a labor of love and always will be.
The journey begins with Magic. We've heard from many, many people they're excited to build Heart and are looking forward to giant mirror binoculars. That's been so encouraging! As a tiny family venture, Magic's success will determine how quickly we can get to those plans.
The Magic course is being offered for a limited-time launch price of $39.99 USD. You get lifetime access, so it's up to you how long your Magic building journey will take. Order here:
If you're not ready to become a Magicmaker, liking and following Analog Sky social media accounts is a huge way to help! So is talking about Magic in places where you might have the ear of other makers or stargazers.
We'll leave you with the Magic launch trailer, which we hope inspires the big feelings we have for these little binoculars and how much fun they are to take out into the night air!
https://www.youtube.com/watch?v=jLxvyKBg3M8
Ok, fire off any questions you have!
Thanks!!!!
Robert
Edited by robertasumendi, 20 September 2023 - 02:47 PM.