Dear All,
I have achieved one of my lifetime's ambitions to get the telescope of my dreams, that telescope is an Edge HD 9.25.
I bought the AVX version as seemed more cost effective, with a plan to later sell the AVX mount and put the money towards
an upgrade as I get more into Astrophotography.
I have a few contenders in mind, the Skywatcher EQ6 R Pro, the AZ/EQ 6, CQ350 pro, Celestron CGX or iOptron equivalent.
I have been reading a lot of reviews and just wondered if others have a favourite that works well, is reliable and recommend:
This is my baby: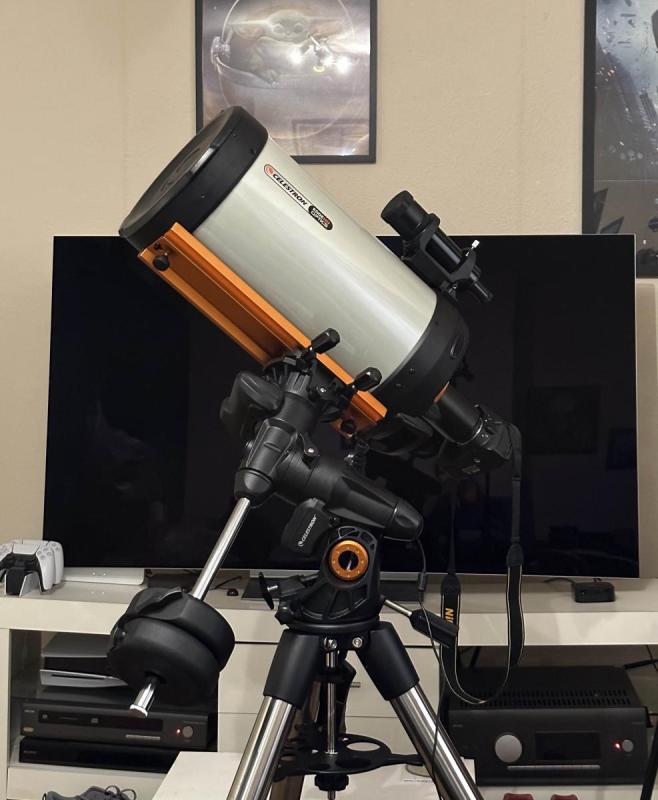 Many thanks for your input in advance,
Tara