Here's Dumbbell Nebula, M27 taken with a modified Nikon D5300 on a C11 with a Starizona 0.63 reducer/corrector. 14 x 6 minutes at ISO 400, stacked with DSS and finished with PSCS.
Thanks for looking, comments and critique are welcome of course.
Click for a larger view if you want: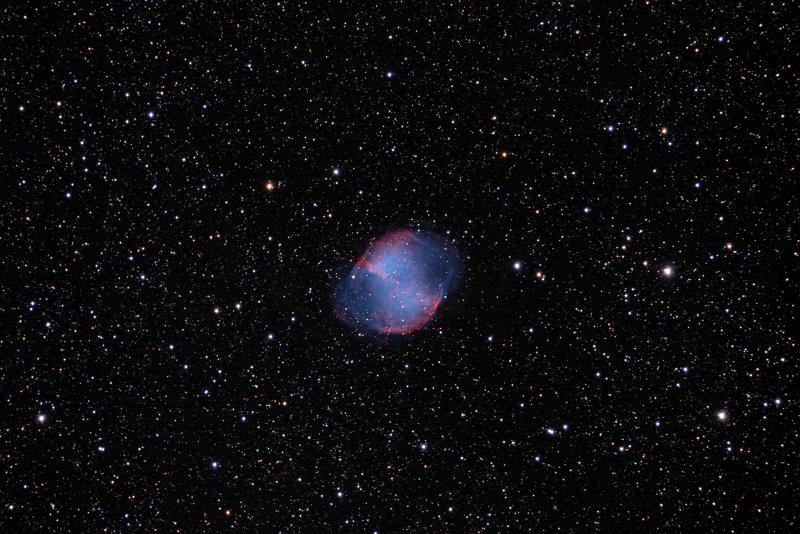 Steve
On edit: I realized that this image is presented with south at the top...just so you know!
Edited by Steve OK, 23 September 2023 - 05:15 PM.