I've finally started processing some of the data I took in August and September, and I figured I'd start with what you've all probably seen a thousand times by now, the Elephant's Trunk! This was taken with my little telescope, a SkyWatcher 72ED, ASI294MC and EQM-35. I haven't used it a whole lot in the last couple years, but I finally got the mount to guide pretty decently, and I fixed the dew issues I was having with the camera sensor cover. With the bug fixes and enhancements to the ASIAIR over the last year or so, this has become a pretty capable little rig that I can still carry around fully assembled!
He's a closeup of the Elephant's trunk,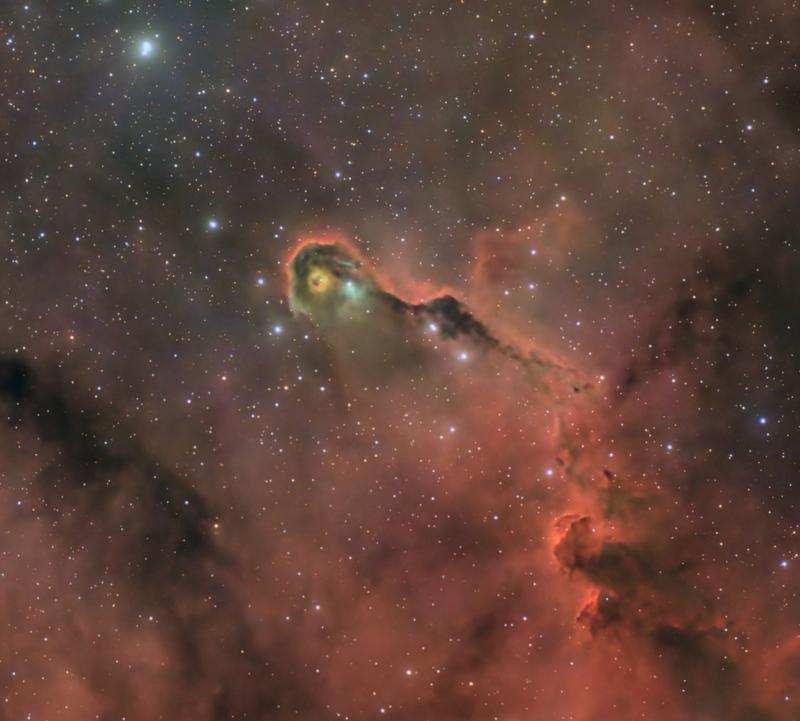 And here is the full field,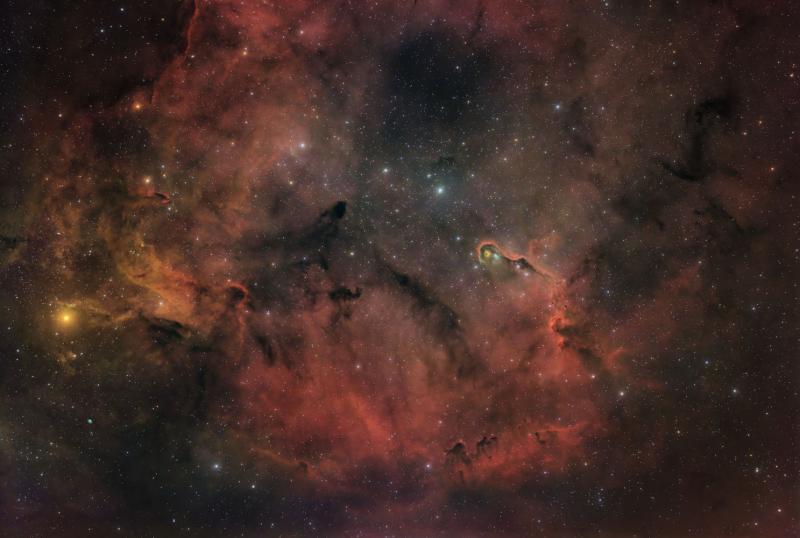 The full resolution image is available on my website,
https://wolfcreek.sp...s-trunk-nebula/
Thanks for looking!