I recently acquired a 1.25 TV Everbrite Dielectric diagonal with in a bundle of other items. I have no idea of it's history. At very certain angles, I see these lines on the entire face of the mirror. They are not visible during normal use, as a matter of fact they are not visible unless an overhead light hits the mirror just right (it was very difficult to photograph them). The best way to describe them would be cracks, at least that is what the "pattern" looks like. They are definitely not scratches. I have removed the mirror and cleaned it per TV's instructions. Has anyone seen this?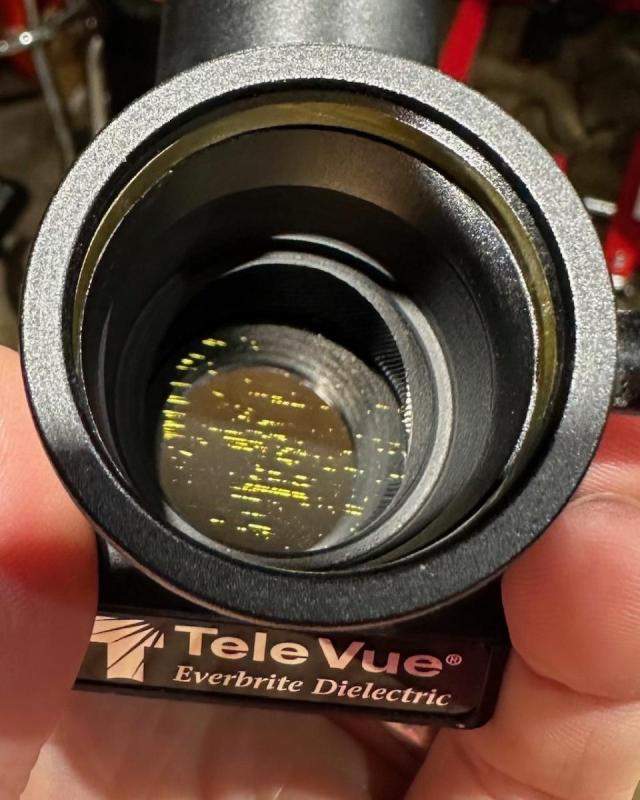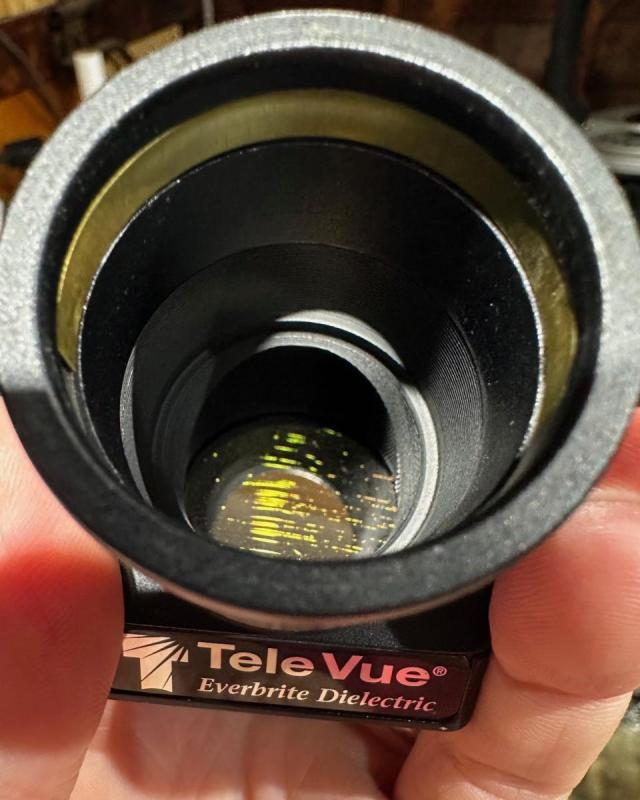 Edit to add: QC mark on the back of the mirror says 2006.
Edited by Travmay, 26 September 2023 - 07:02 PM.