Hello guys. I'm starting out in this new hobby and I recently bought my first telescope, a 127/900mm.

But I started to notice that when I observe the Moon, "circles" appear around it. I even thought that my telescope was extremely decollimated, but it wasn't that.

Currently I don't have much idea what this is and what would be causing it.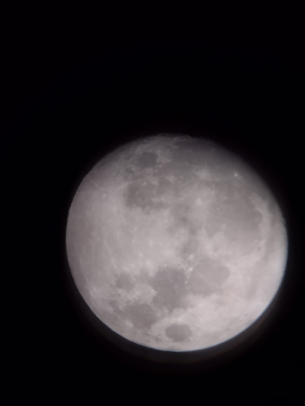 Thanks!
Edited by Santola, 28 September 2023 - 02:22 PM.