Hi All!
We were luck last week, we had a couple of nice nights... I decided to shoot in the Cassiopeia region and try a mosaic... It is my first mosaic... I have so much to learn, but for a first one, I'm very happy with the result. Hope you will like it too...
Acquisition
Rising Cam IMX571 color + Zenithstar73
iOptron CEM26 + iPolar
ZWO ASI224MC + WO Uniguide 120mm
NINA & PHD2
Sessions
Sept 21, 22, 24 & 25, 2023
NBZ filter, 300s exp : total approx. 4h30/panels

4 panels: 2x2 - 25% overlap
Processing
Siril, StarNet++, ICE & Gimp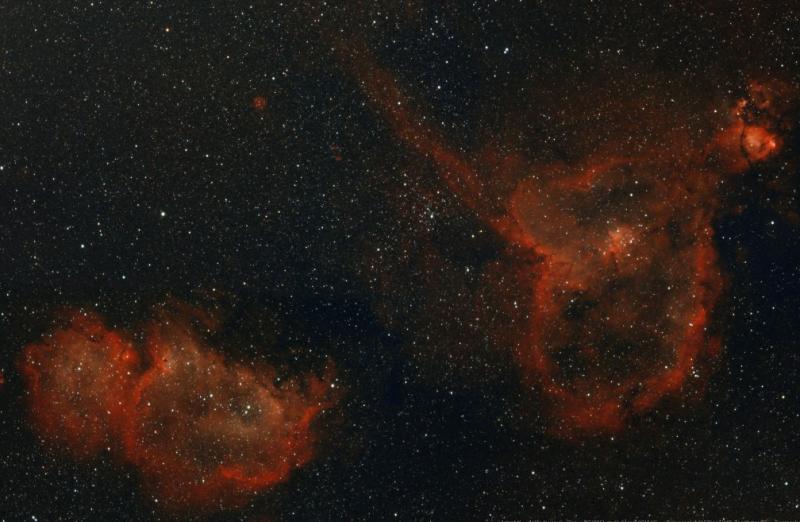 For a full resolution version: https://flic.kr/p/2p6d1Qr
Thanks for commenting and advising me on improving my processing

Clear sky...