Im having trouble understading some of the filtering in the Target Selection Feature of Sky Tools 4. It's easiest for me to explain in an example.
In the below screenshot with "Night Filters" unselected we are taking a look at the ring nebula's IQ rating which shows here as a "B". Further confirmed by going into the exposure calulator and we see an early window at peak hight for a total of 66min.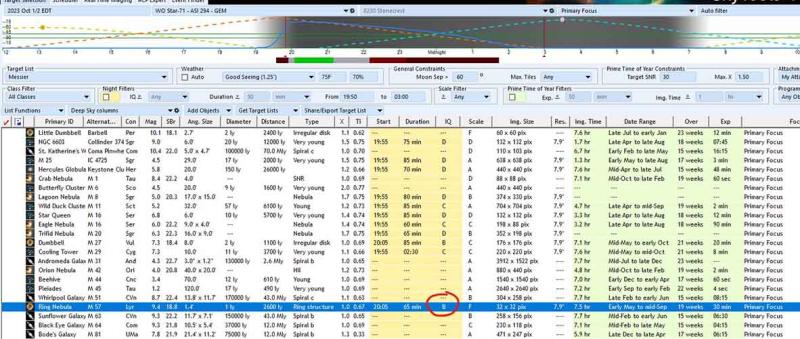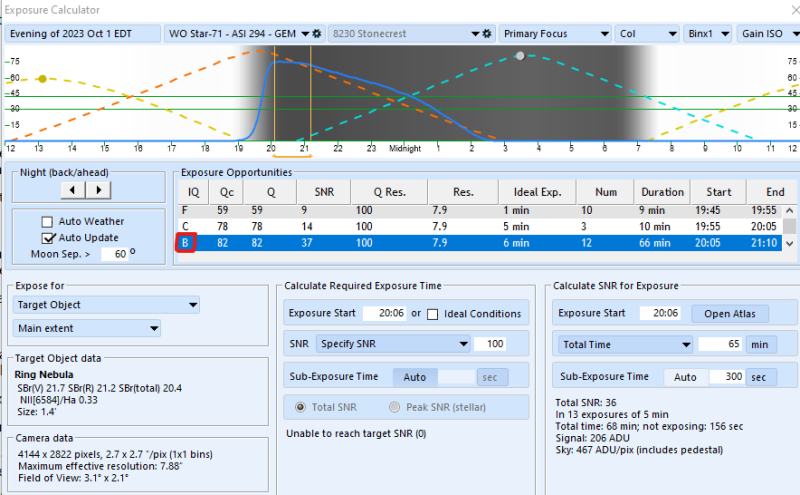 Now when we turn Night Flitering on with the IQ filter set to Any, the Ring Nebula IQ shows as an "F". If you change the filter from any to other specific ratings it pulls that specific rating. the IQ filter shows greater than or equal to, but it really doesn't seem to be pulling the greater than at all. That behavior makes no sense and seems illogical for what should be returned. What am I missing?