Had a great session yesterday morning. Unfortunately I lost a lot of my data by file corruption! Mores specifically my multi-hour time-lapse got cut short to less than an hour, and I lost all my photosphere shots. But plenty of stills and the animation still shows some faint action.
I used my Bresser AR-152L achro and double stacked Quark/Lunt 40mm, ASI432mm cam @ 8ms, gain between 270-350.
For the animation I shot single stacked with only the Quark, and pushed the exposure... not sure if I really got any more detail than the DS images.
Animation of a faint and fading prom on western limb:
Still shot of this prom from earlier in the morning: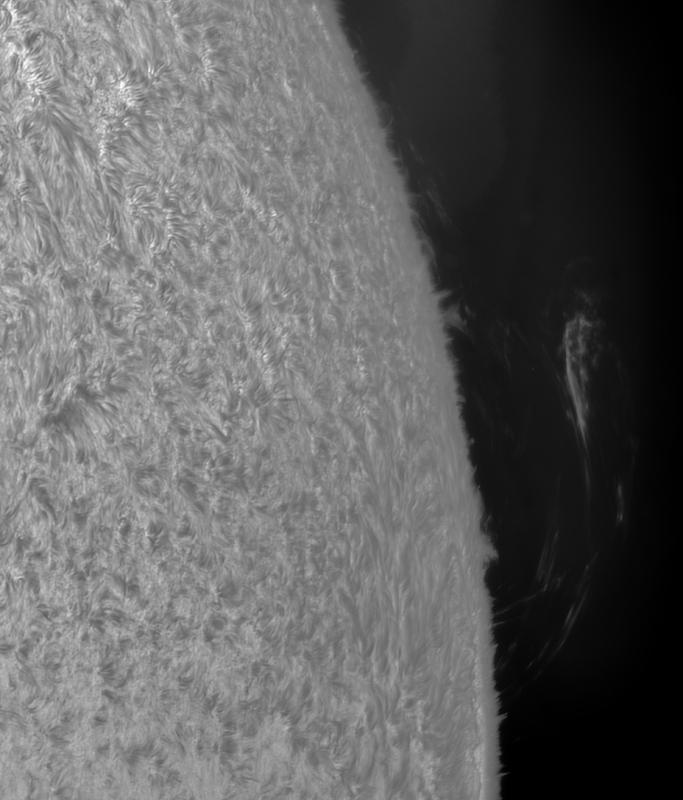 Prom on NE limb:
Some more limb prom shots around N-NW limb:
With the close proximity of AR's 3448 -3449 (but not close enough to fit in one frame) I did a high resolution mosaic from 3 images: