I continue to work on some of the Messier Objects that I haven't done yet. Messier 61 happens to be in a nice field, so when I saw I hadn't done it yet, it got on my short list.
This is 9.5 hours of 5 minute subs as follows:
R: 20
G: 18
B: 18
L: 58
Image Acquisition: Voyager
Image Processing: PixInsight
Telescope: AT8RC with CCDT67 working at about 1198mm focal length.
Mount: Paramount MyT
Camera: SBIG STF-8300m with Baader LRGB filters
Click on the image below to see it as intended.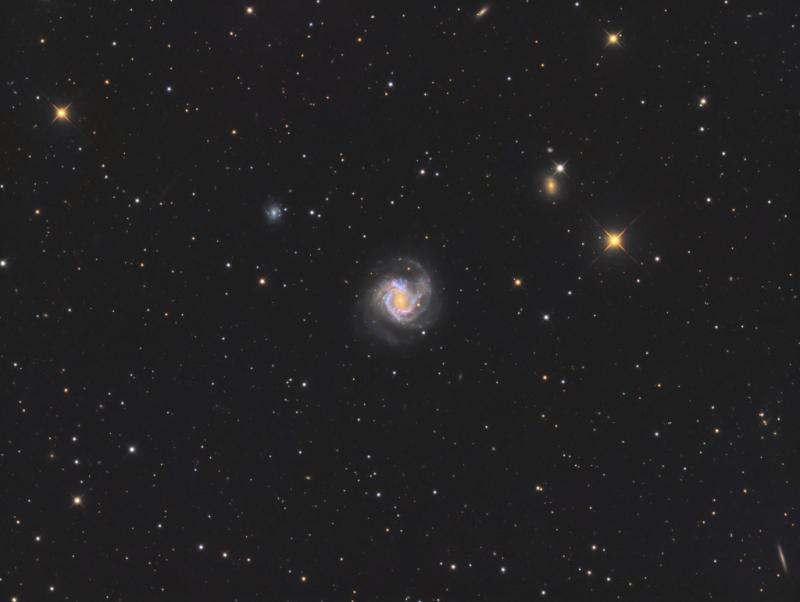 An annotated version is here:
That picks up plenty of additional galaxies, but if you look at it full size, many additional ones are missed.
This is probably my last image of winter using the CCDT67 reducer. With Galaxy season upon us, I have switched over to the TS-Flat 2 to start imaging at the AT8RC's native focal length.
Edited by Madratter, 24 February 2020 - 06:55 PM.